Fine Early Three Story Dolls' House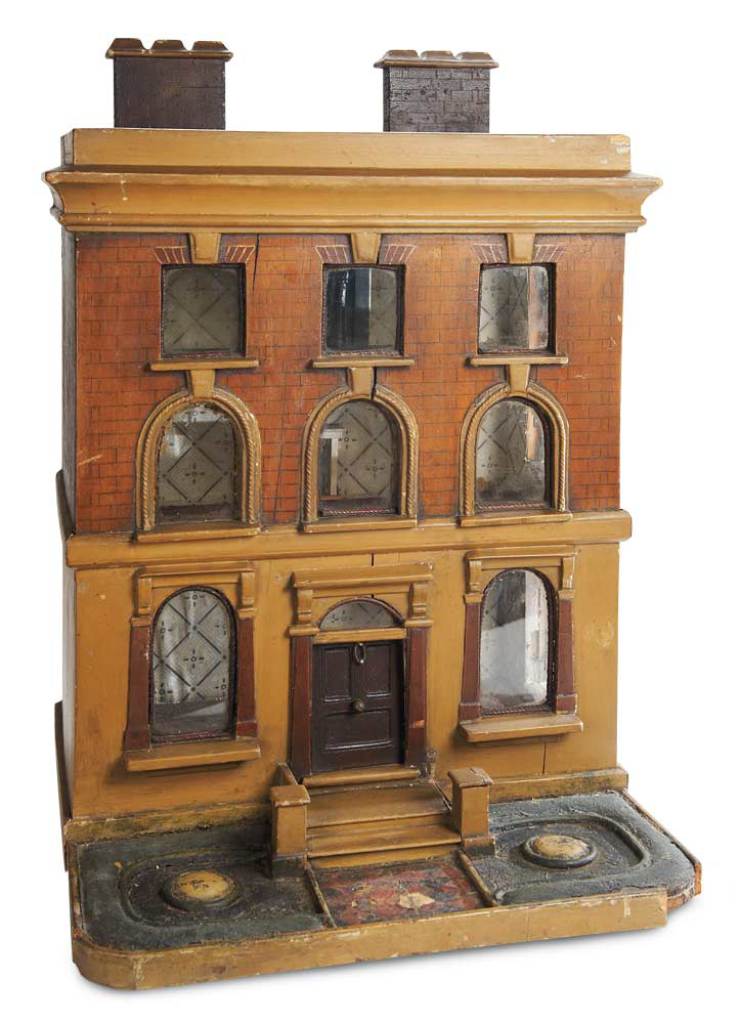 This three story house has an attractive facade of painted brick on the second and third floors and a brown stain on the lower level. The architectural detail of rounded windows, a transom over the entrance and keystones over the windows, along with gardens on the front lawns creates a charming house. The house rests upon a platform with wide front steps and columns.
The house opens from the sides to reveal a room on each level with original wallpapers and fireplaces.
Provenance: This house was once owned by the Atlanta Toy Museum.
First Floor- 7"h. x 15.75"w. x 8.5"d.
Measurements: 25"h. x 18"w. x 16"d.
For further information, please email me at -antiquedh@comcast.net